About
Hello I'm Mike. I'm a programmer with 15+ years of experience and I'm a head of BigBlit Assets. We are small studio based in Poland. We just started our journey through asset making business to provide community with fully scripted "out of a box" highly customizable assets and tools.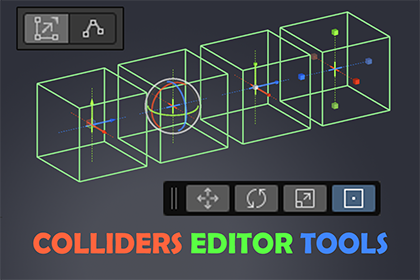 Colliders Editor Tools for Unity
Select and edit primitive 3D colliders as if they were game objects but better!
Primitive colliders are simplest yet versatile way to setup the most optimised collisions. Here you have a set of tools that greatly extend the basic functionality of Unity Editor and allow you to manage primitive colliders as if they were game objects, thus opening the way to quickly and easily build optimised game levels and assets directly in the Unity Editor using a concept called 'compound colliders'.
The workflow is simple: select one or more colliders (Box, Sphere, Capsule) and perform the following operations on them, just as you would normally do on Game Objects, but with both Precision Mode and Boundaries Snapping much faster and more fluently:
- Move
- Rotate (90 degrees)
- Scale
- Edit Bounds
- Copy/Paste values between two or multiple colliders (1->many or many->many)
- Duplicate
- Delete
- Frame scene view camera
- Drag&Drop materials directly to selected colliders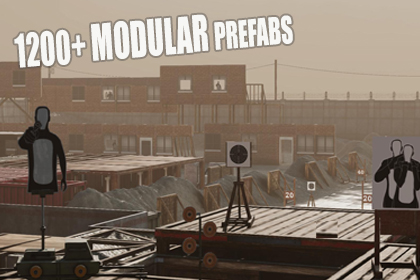 Modular Shooting Range
Over 1200+ prefabs - modular structures, props and decals to create a training ground for your FPS. Perfect for learning, prototyping, creating something unique for the final product.
Models:

700+

Prefabs:

1200+

Textures:

240+ (2048x2048 (sheets, atlases and tileable) (PBR, HDRP))

Materials:

60+ materials (PBR, HDRP)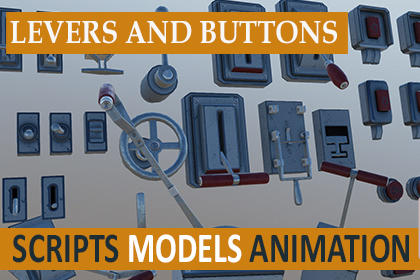 Customizable Buttons, Toggles And Switches - Pack
Levers and button pack includes scripts, 43+ animated models of buttons and levers and 150+ prefabs with customizable functionality and events triggers.
Easly add interactive&animated Levers, Press Buttons, Click Buttons, Toggles and Switches to your scene.
Breathe life into your own buttons&levers models
2 texture sets (Base Color, Normal Map, Mask Map, Metalic Smoothness, Ambient Occlusion and Emission) for Standard Pipeline and HDRP.
All scripts are reusable in your own assets. Simply add scripts provided with this Asset to your own game object and prepare dedicated animation clip or reuse existing one.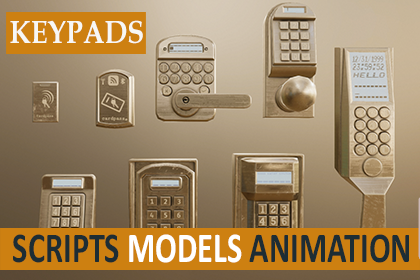 Keypads: Entry Locks
Fully scripted vastly configurable Entry and Door Lock Keypads.
Fully Scripted and animated.
Configurable behaviours, displays and animations.
6 unique keypads models (3x generic lock pads and 3x door pads).
Additional RFID card reader, passcard and keypad frame models.
Colliders Tools
Shooting Range
Levers and Buttons
Keypads